IoT, smart city, and optimization are terms that are enjoying lots of popularity recently.  While entrepreneurs alongside large-scale enterprises focus some of their affords on the future city technologies, it seems that some tend to undermine the importance of more immediate efficient solutions that answers the needs of a big city with old infrastructure.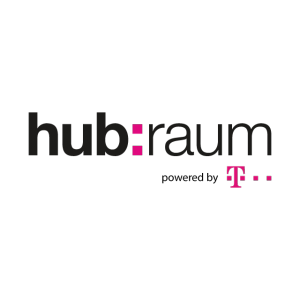 I spoke with Stephanie Cherrin, Deutsche Telekom's hub:raum Investment and program manager, about the challenges cities, are facing and solutions offered to them.
Stephanie is in charge of an incubator\accelerator that handles with startups from seed level to round A.
"The goal of hub:raum is bringing as much innovation to Deutsche Telekom through capital investments in technologies,  cooperation with startups in forms of pilots and Exclusive programs that we are running,  like boot camps and accelerators," Says Stephani.                                                                                                                                            " This last February we did a cyber security boot camp in Germany For example. "
Q: What is the importance of synergy between big corporates and innovative companies in your opinion?
B:  I think it is imperative. A synergy between innovative young businesses and big enterprises is an approach that everyone should adopt.
In today's business habitat most of the large companies, especially those that have been around for a long time, understand that they cannot base their future strategy on their current high market share or their monopoly in the market.
Reality taught us that there are too many startups that are trying to disrupt the market and change the game's rules.
To avoid the disruption big business should join hands with new innovative players, and this is why Deutsche Telekom, one of the most major telecom firms in Germany and the world, has started working with startups.
We understood that DT  is leaving in the same neighborhood with startups that provide fantastic ideas and technologies to millions of customers around the world, and market it via Facebook or Google.
 so we supply that connectivity, providing solutions and innovation to end consumers as well as other business that are interested in connecting with those consumers, making us a key player in the market.
Q:  The phrase "smart city" is very trendy right now. Do you think that smart cities oriented technologies, such as smart waste bins, will be implanted on existing civil infrastructure the next few years?
A: Evaluating a Smart city is Challenging.  If a city inspires to be smart, it needs to be ready for it, and every city is different.  A smart city infrastructure should be built and adopted by the municipality.  I do not think that we are there yet, There are many great technologies that the market just isn't' ready for yet.  Right now cities are moving along towards improvement, by adding layers of technologies and ideas, but certainly far from being smart cities.
On the business side, it is all about timing. You need to know when to go out to the market with your technology and make sure the market is ready for it.
Q: Do you think the GreenQ's technology is applicable at the present?
A: Yes. GreenQ's technology is ready to market, since it is based on existing infrastructure and no changes are needed. Another thing that it allows working with a commercial waste collector and don't require much bureaucracy.
Since no new infrastructure is needed to generate big data, the GreenQ approach is very relevant for the present phase of the modern city and its future phase.
Q: What do you think is the importance of optimization in a big process? Is it as important as people say it is?
A: Yes of course. Optimization of a process is something we can achieve right now if we aim to improve and be more efficient.
A technology that shows fast ROI with minimum resources invested is what every process need, complexed ones on particular.  On the other hand, if a solution offers optimization but it is hard to apply then it is not full optimization, the solution needs to be reconsidered. GreenQ, by the way, is a company that does that, pushing in optimization to an existing vital process with quick ROI and improving residents life in the city.
As far as the near future goes, the focus should be on flexible solutions that are adapting to the situation, not forcing it.
https://greenq.gq/wp-content/uploads/2017/01/stephanie1.png
739
1108
adi
https://greenq.gq/wp-content/uploads/2016/12/logo-new.png
adi
2017-01-18 11:24:16
2017-01-18 11:24:16
Partner's Talk- Deutsche Telekom