Smart garbage trucks- the Internet of Garbage
It was a sunny winter's day in early 2015. GreenQ's founders suddenly realized there were billions of dollars being thrown into the garbage and dissolving into CO2 due to an unmonitored and inefficient residential waste collection process. As a result, they founded a startup with the goal of making garbage trucks smarter.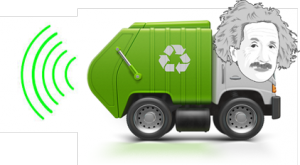 Most of the garbage in the world is being collected by garbage trucks from trash bins. This vital but complex process is suffering from a lack of measurable data and efficient monitoring and needs to be optimized. Also, waste collection is expensive. A significant portion of the municipalities' budget is allocated to waste pickup and disposal. For example, the annual expenditure of waste pickup and disposal in the US is 200$B, more than 60$B directed towards collection.
Soaring population growth and rapid urbanization will compound the need for garbage disposal solutions. Indeed, waste disposal will be a significant function of the smart city infrastructure in the future.
GreenQ shines the spotlight on the garbage trucks. "To be cost- effective, we focus on the trucks and not on the bins," says Shlomy Ashkenazy, GreenQ's CEO and Founder.
The GreenQ 'Internet of Garbage' solution was developed to optimize mass waste collection. The monitoring device is installed on a truck, while waste bins can be tagged with RFID. Waste is monitored and measured on the truck, with big data analytics laying the groundwork for route and fleet optimization.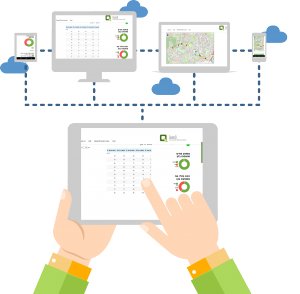 "The GreenTrack – A tracking device installed on any garbage truck, that weighs incoming waste and predicts the garbage production rate. By that, we optimize every aspect of waste collection from scheduling and routing to major fleet vehicle decisions and contract optimization."
A smart waste collection is a profit generator. Using the the GreenTrack system brings a 30%-40% reduction in truck mileage, fuel savings, manpower and work time, and a major reduction in emissions is.
It saves more than third of the residential waste collection expenses.

As far as garbage tech goes, many tech companies provide smart bin technologies, an incredible vision still in its early stages due to high sensor costs, low durability and an absence of significant data like trash bin quantity and location. Smart bins is a technology that is adapting to market needs but currently does not provide a broadly applicable solution to the growing garbage issue.
GreenQ's solutions are immediate, municipalities and their residents can start saving after just 30 days of data collection and enjoy a quick ROI in less than a year.
Applying new disruptive technologies on existing infrastructure is an excellent and efficient way to adapt to both urbanization and digitalization, and where Internet of Garbage vision by GreenQ begins.
https://greenq.gq/wp-content/uploads/2017/01/truck1.jpg
739
1108
adi
https://greenq.gq/wp-content/uploads/2016/12/logo-new.png
adi
2016-08-22 11:19:10
2017-01-18 11:21:53
IoG- Internet of Garbage